Implementation and commissioning
Start-up management, start-up, go-live - we help you reach the central milestone!
Start-up management, start-up, go-live – we help to reach the central milestones!
The most important milestone in most projects is the go-live At the same time usually also the completion of the implementation of a logistics system or its integration into an existing environment – be it in a new project or retrofit, a move, an expansion or modernization.
In all cases, the organization of the implementation, i.e. the creation of the infrastructure – whether hardware or software – plays a central role in the success of the measure. It has an impact on all measured values for project success, be it deadlines, costs or even the fundamental achievement of the project purpose.
Whether due to a lack of experience with the specific requirements of your project or due to excessive workload in day-to-day business, to additionally take on such complex tasks requires professional support. And in the best case before the actual implementation. This simplifies the implementation process, the integration of new systems and start-up management and eliminates many stumbling blocks.
Our experienced specialists develop relocation concepts with compensatory measures in order to disrupt your ongoing operations as little as possible. You will create concepts for the start-up management of new plants (from preliminary planning to direct support) and adapt them flexibly to the actual project progress. We also accompany you during the test phases to ensure the function and performance of your systems for your start.
Your advantages for a smooth commissioning of your plants:
Our start-up management service
Before starting implementation:
Identification of critical points and interfaces
Planning coordination with all parties involved
Planning of replacement measures
Clarification of resources to be made available
Scheduling
Start-up planning
During the implementation:
Coordination of the trades – logistics, IT, construction
Progress monitoring and deadline management
Budget monitoring
Test support and controlling
Professional acceptance support
After the implementation:
Defect tracking
Execution of performance and availability tests
Execution of the final acceptances and supervision of the official acceptances
Final invoice audit, overall accounting, documentation of the project
Review of the achievement of the goals
Planning of optimization measures
"Lessons learned" process
Leading companies trust in our services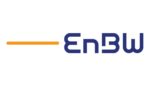 Our integration management projects