Layout planning
We plan your logistics areas and storage areas in production in 2D, 3D or with virtual reality and thus create a common communication basis.
Layout planning – Optimize and visualize your logistics and production areas
Layout planning is the central instrument of intra logistics planning and factory planning for both logistics and production areas. Ideas and concepts are thus optimized and visualized and a common communication basis is created.
In contrast to some other planning offices, we get involved at a relatively early stage in projects with an initial layout and optimization of space utilization – this way, IWL consultants stimulate discussion in the project team and better results are achieved faster!
With our service spectrum layout planning, material flows are optimally designed and the way to lean logistics is paved.
Area conception and area optimization
There are different methods, procedures and approaches for layout planning. Layout planning usually starts with an area concept, i.e. a rough concept. For this purpose, the area required for the functional surfaces and the relationships between the functions are determined and ideally arranged using optimization methods – this is also known as a surface puzzle. The size and shape of the area modules are also optimized. The result of this first stage is a block layout, which is detailed and refined in the subsequent steps.
CAD layout planning in 2D and 3D
Once a rough concept has been drawn up, sensible storage, transport and picking systems must be selected. In manufacturing and production, machine and production processes are further developed in order to arrive at an initial 3D layout.
Depending on the further purpose of use, different levels of detail are chosen:
2D layout (rough) – for block layouts and concept finding
3D layout (rough) – for initial visualization and concept validation, for arrangement and concept detailing, often used for management decisions, virtual reality capable
2D layout (fine) – for concept definition, mostly already ready for tender
3D layout (detailed) – for Building Information Modeling (BIM) and for detail / execution planning
2D layout (detailed) – for tenders and for execution planning
Leading companies trust in our services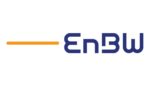 Virtual reality planning and virtual inspection
For your project, we will be happy to create illustrative 3D illustrations, realistic presentations of warehouse technologies and 3D models for virtual tours.
We plan your concept completely in a 3D planning model. Especially in complex planning environments such as in retail and e-commerce logistics centers, in the pharmaceutical industry or complex production facilities, this means significant advantages for you compared to the usual 2D planning.
Rapid understanding of complex issues through illustrative processes and technology
Clarity shortens the planning period, saving you project time and costs
For management decisions, 3D images are more meaningful and also support your project internally
You can inspect your new factory and warehouse concept during the planning stage, check processes and get a realistic impression of the planned dimensions.
Our projects for layout planning